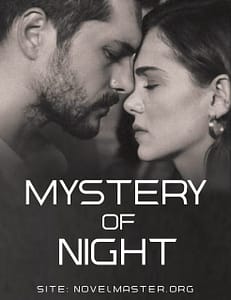 New Fantacy Romantic Light Novel Online ,Mystery of Night
Walking with heavy steps, she was immediately in the shade of the pillar, and with a slight look out of her face, she saw where the soldier had passed by and advanced.
 There are security herons.  Can't win from me.  He mocked the soldier and blew the hair from his face with a blow.
 Hiding under the cover of the pillar, she was moving forward with heavy steps.
 Then, seeing Ronya coming from the front, she was hiding in the shade
 Do you think we will be able to get out of here today?  He asked holding out the cross bag
 If we keep standing here like this, we will be caught and you and I will be killed, Bella. Azero said with a frown.
 Shaking her head at his words, she cautiously moved forward and stopped near the window and looked down.
 Bella Bella what are you going to do??  Seeing her looking down, Azeroth said nervously, because her mistress had no trust, it was strange that someone with a twisted mind was born.
 Ignoring him completely, she went forward looking back and forth and jumped from the window.
 ughhhhhhh!!!
  Relax Bella.  Hearing Azero's scream, he put his hand on his ear
 Take it easy Bella.  They both fell on the soft grass below
 Azeroth had peeked through the bag to see her nearly fall on him
 Wake up, I will die.  He screamed lifelessly
 What is the problem? Why are you shouting? Shut up.  She stood up, sweeping the frock
 My breath was taken out.  Azero made a face
 Why are you shouting at them, how can a delicate, soft and gentle girl like me harm you??  She had become a fighting woman with her hands on her back
 And on this, he was surprised to see this gentle and delicate girl whom he was not equal to
 His lips are soft and delicate
 Give your tongue a rest, little .  He heard his murmur clearly
 Don't tell me, my name is Azero.  He was severely criticized
 Let's go to our destination and be careful, Mr Aziro, whatever you say now, otherwise my stick will spin.
 Threatening this child, she came out of the palace.
He had stepped into a very beautiful valley surrounded by trees laden with juicy, colourful flowers and fruits, and above these trees were the houses of the Little Fairies.
 Ha  Stepping on the soft grass, he took a deep breath and turned round
 come on  Relax Bella.  Azero had given Dhai again
 Aww.  This fragrance.  The scent of juicy berries hit his nose and his purple crystal eyes sparkled
 yum yum yum  Bringing the berry close to his nose, he ran his tongue over his lips
 Marshmallow berries.
 He opened his mouth and wanted to eat the berry
 ughhhhhhh!!! not Bella.  Azeroth yelled as he looked at her in disgust
 What is the trouble now, Azero? She was very angry and looked at poor Azero with a narrower nose.
 We have come here for a purpose. You can't touch anything here now, otherwise, the news will spread in the palace.
 Ha ha  Hey, I don't know what was the bad time when you met me, you don't let me do anything.
 He took a step forward to cross the valley, but before he could, the sound of the bells woke him up.
 Royal ride.  run away
 Concealing herself, she ran towards the palace, but the goal was still unfulfilled.
 Running, hiding in the shade of the trees, she was behind the big flowers there
 Come out, Princess Isabella.
 On calling his name, he hit his head against the flower wall.
He had seen his sister flying around in front of him with a helpless look, who had innumerable bumps on her forehead, and a lump appeared on her throat and disappeared.
 With what eyes did he see it?
 All of a sudden she disappeared and now she was disguised as a normal human
 How many times has Princess Isabella explained to you?
 Princess Anika stared at him with a sharp smile
 He looked innocently at his sister
 Sister Anika, I saw I did nothing wrong this time she wanted to get up from her seat
 Sit there and beware of every single step you take.  You know how much trouble your carelessness can bring to Magicland.
 She was very sad
 He clasped his hands tightly together
 What is it that my leaving this palace can bring trouble for us for our magic land? You also go out and live your own life.  Why not allowed it?
 She screamed
 Princess Anika had innumerable bumps on her forehead
 All this is your protection.
 Please don't protect me.  She cut him off and went outside
 You are disrespecting us.
 Understand what you want to understand.  She left there wiping her tears
 When he left like this, Anika had read something with a pinch, which made the room light up.
 What's up Ayla?
 There is no good news, princess.  The people of the Woodlands are turning into icemen, the situation is getting worse and this disease will destroy the Magic Land as well.
 On Ayala's words, Princess Anika's face had a worried look.
 You brought these conditions to Queen Ed King??
 Yes, princess, those people will try to get out of there soon.
 Where are those people at this time??
 They are currently in Crystal land.
 yup……  They arrived here early. The situation is now getting out of my control.
 Which order princess?  Ayala bowed her head and disappeared from there
I don't know why Mom and Dad always do this and leave me alone. Princess Anika has all the power so why am I kept here?
 Lying face down on the velvet bed, she was talking continuously.
 Just do it, Isabella.  I know you don't care about this hardship.
 She stood up with a smile on Azero's words
 Is my acting so bad that anyone can catch me?
 She was sitting on the balcony with her feet hanging
 There are huge mountains and trees on which the ferry house is built.
 Streams, rivers, dense forests.
 Magic land.
 There was only one place where the Mermaid Land was inhabited by the Fairy Land and many other lands
 Magic land was for everyone, people in trouble were sheltered here.
 Queen Mahe Noor and King Abraham ruled over Magic Land and everyone was prosperous
 King and Queen had two daughters
 Princess Anika and Princess Isabella.
 The king and the king had magic sticks.
 But Isabella.  She stood out as a pixie princess with many magical powers that she probably didn't even know about.
 It was very important to the King and Queen that their princess was a timely mermaid, fairy and pixie princess.
 She was special, they had to hide it from the world, but as she grew older, Isabella's desires grew
 She was reluctant to go out like this.  Anika had taken him under her protection
 Isabella was not allowed to cast spells or use any powers until she was eighteen.
 Despite all these talents, she was living like an ordinary princess and that was what she was looking forward to
  She was becoming rebellious
 In such a situation, suddenly there was a strange epidemic in the magic world. At first, their flying, swimming, and other skills were disappearing due to this epidemic, but now everything was becoming more mysterious because now people were slowly turning into ice, no one knows.  That's why King and Queen were called to wander the magic land (where all problems were solved) for a meeting and all the responsibility of the magic land fell on Anika.
 What are you thinking??  Azzaro flew and sat next to him.
 Nothing, I'm just looking at the setting sun, doesn't his heart wish that we could have time with us forever?
 At his words, Azeroth looked at him carefully
 You seem worried to me right now, what's the matter?
 He was flying and sitting on her shoulder, this was his way of cheering her up
 She smiled slightly
Nothing, I'm missing Mom and Dad, I just don't know when he will come.
 Will come.  Izu had comforted him
 There is something Azu is hiding from us, and once we get out of the Magic Meadows and reach the fairy on that mountain, she can tell us.
 You tried and saw that Princess Anika will never let you go there.
 I know, but I am also his sister, we have to reach there somehow.
 But that place is very dangerous, don't you know?
 I don't know whether the place is dangerous or not, but I have to go there.
 Bella, how will we go without any preparation??
 After what I have heard today, we may have all the answers from the Royal Library
 But how will you go there in the presence of Princess Anika, Bella???
 Nothing is impossible for Bella. She gave her blonde hair a shock
 Seeing his action, Azzaro rolled his eyes.
 Bella.  Is there such a ferry?  He did not have an answer to this question of Azero
 I don't know how much truth there is in this, but I have heard about it.
 And even if you reach there, what will you know??
 She answers our future I heard from Granny and I am sure she will help us too.
to be continued…..
New Fantacy Romantic Light Novel Online ,Mystery of Night